Robert Reimers Enterprises, Inc.

Handicrafts of the Marshall Islands

All items below are available at our Hotel Kiosk on Majuro Atoll.

Marshallese Kili bags are crafted with the finest, white outer skin of the coconut frond. The tighter the weave, the better the bag. Come in two sizes: large (right) and small (left).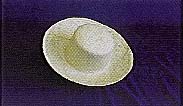 How about a woven hat to go with your Kili bag? Tre's chic!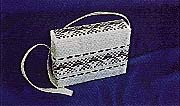 Another more casual-style handbag has a shoulder strap and a woven design.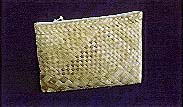 Yet another option is the zippered woven clutch purse.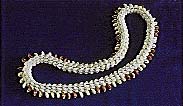 Shells are found in nearly all Marshallese necklaces. Shown here is only one of many styles.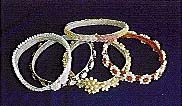 The Marshallese "wut," or headband, is a common sight in the Marshalls, particularly at special occasions. Made with colorful weaving and decorative shells.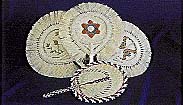 Hang these beautiful fans on your wall or use to keep away the heat, like they do in the Marshalls. They come in a variety of colors and shapes.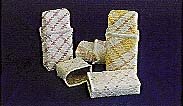 Keep your cigarettes in style in these colorful cigarette cases. Made similarly to the kili bag.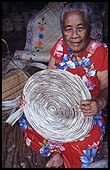 For further information, please send email to: rreadmin@ntamar.net
Attention: Jessica Reimers
Robert Reimers Enterprises, Inc:
P.O. Box 1
Majuro, MH 96960
Marshall Islands
Tel. 692-625-3250
Fax. 692-625-3505
A Short Biography of Robert Reimers, founder of Robert Reimers Enterprises, Inc.

[Home] [Sports Fishing]
[RRE Hotel] [Mariculture] [Handicrafts of the Marshalls]
[Businesses and Investments]
[News] [Links]
[Contact Information]