Robert Reimers Enterprises, Inc.

RRE Mariculture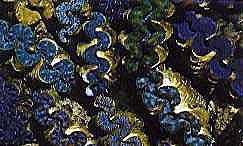 Our eco-resort on Wau, a remote tiny island on the far side of Mili Atoll, is home to our clam farm which breeds giant clams for the aquarium market. Staying in beach side cottages and diving with the sharks at the North East Passage or the giant sea fans at Reihers Pass, will let you forget about phones and fax machines and allow you to just be at one with Nature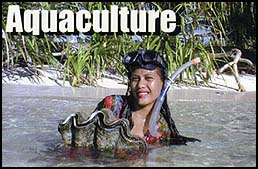 RRE has already developed a market for selling clams for aquariums. Their clams are spawned at the farm on Wau Island, Mili Atoll, and now with the completion of a new aquaculture facility on Majuro of over100,000 clams per year RRE has the productive capacity to satisfy demand worldwide. The species of clams that are being grown are Maxima and Squamosa, as brighter colors are most desirable. Soon RRE will add colorful soft corals and tropical fish to its product offerings.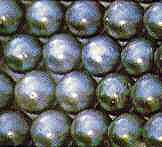 Production of black pearls has been undertaken by Robert Reimers Enterprises at their pearl farm on Arno Atoll since 1994.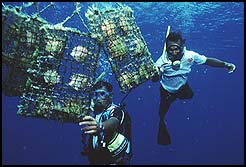 For the latest information, please send email to:
For Black Pearls and our Pearl Facility:
Ramsey Reiemers
ramseyreimers@rreinc.com
For Giant Clam Farm:
Rod Burke
Ultra Clam
Pearl divers [photo©Matt Harris]
A Short Biography of Robert Reimers, founder of Robert Reimers Enterprises, Inc.
[Home] [Sports Fishing]
[RRE Hotel]
[Businesses and Investments]
[News] [Links]
[Contact Information]